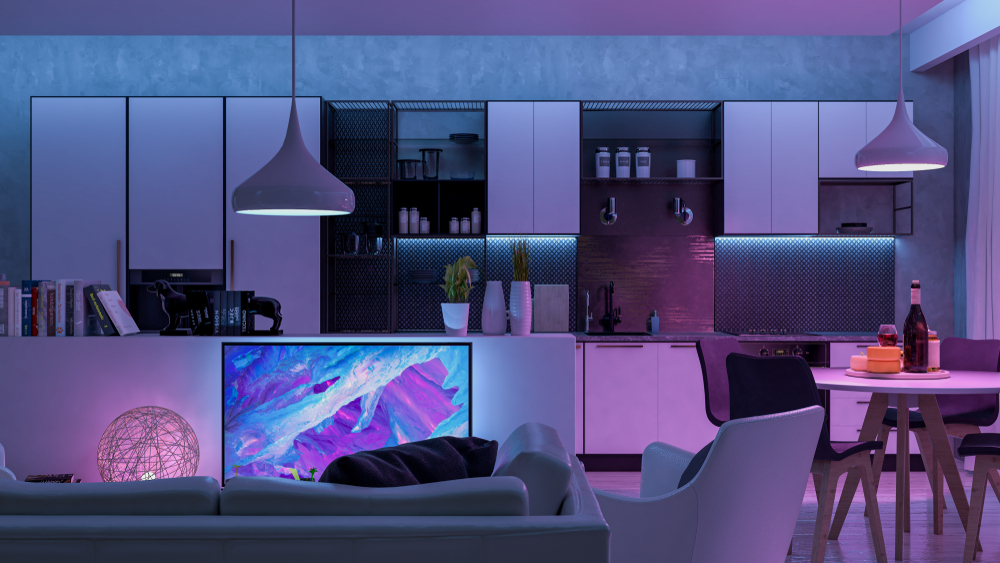 Smart home gadgets are all the rage these days, and rightfully so. Automating everything makes your life a lot simpler and more comfortable. There are inexpensive methods to construct a smart home using budget smart home tech if you're on a budget.
This blog post will show you how to make your house smarter without spending a lot.
1. Double-check that all your smart home devices are compatible.
Several smart home protocols on the market today might confuse consumers who aren't computer knowledgeable and are designing a smart house. Wi-Fi is my favorite since it's typically the simplest to set up, and most gadgets (like your smartphone) support it. If you don't have adequate bandwidth, have frequent internet outages, or utilize more than a few devices, you should use Z-Wave or Zigbee.
2. Get a hub for automation.
The hub is the most important component of your smart home ecosystem. You may utilize a hub to add a voice assistant that would otherwise be unavailable to your devices. You may also use a single hub to link devices that use multiple protocols. A hub may connect two devices that would otherwise be incompatible.
3. You can power non-smart devices with smart plugs.
Have you ever wished to make your bedroom light, toaster, microwave, dryer, washer, and other appliances smart? You may now do so by charging your gadgets using a smart plug. Smart plugs are one of the most affordable smart home gadgets available. , you connect your "dumb" device to them. Your 20-year-old microwave becomes a smart home appliance thanks to a smart plug.
4. Get light fixture smart switches.
I understand if you don't want to change your light fixture. It may have been highly expensive or a present from a departed family member. Whatever it is, you don't need to compromise the aesthetics by adding smart LED lamps. You may keep utilizing incandescent light bulbs and a smart switch to add some automation.
5. Install smart cameras to keep an eye on your home.
Indoor smart cameras have just gotten quite affordable. They're one of the greatest smart home improvements, particularly if you're on a budget. Smart cameras are available in a variety of configurations. I prefer a wired camera to a wireless one since batteries always seem to die at the most inconvenient times. Also, without motion detection and night vision, I wouldn't choose a smart camera.
6. Upgrade to smart light bulbs if you have old ones.
Smart switches, as I previously said, are an excellent way to control lighting. They do, however, have certain limitations as compared to light bulbs. You can't, for example, carry them with you everywhere you go or use them as lights. Until recently, smart light bulbs were expensive toys for tech YouTubers. Smart LED bulbs are now available for virtually the same price as regular high-quality LED lamps.
7. Invest in a smart doorbell with a camera.
A smart doorbell is a fantastic item if you want to see who is approaching your door and even chat with them. It's more effective than an outside, smart camera since it can kill two birds with one stone. Simply replace your old doorbell with a smart one to have access to a plethora of new features. Guests, post office employees, couriers, and anybody else who wants to see you can see you.
8. Protect your home with smart security cameras.
While there's no denying that a smart doorbell is an excellent security gadget, it does have certain limitations. To begin with, it has a restricted range of views and can only monitor your front door. A few inexpensive security cameras can defend your whole property from all angles. Thanks to smart cameras, your house and property will be safe.
9. Install a Smart Thermostat if you haven't already.
It's a game-changer to replace your old thermostat with a smart one. Companies say that replacing your old thermostat with a smart one will save you 10–15 percent on your power cost. Smart thermostats save money, but they save even more if you aren't home during the day. The remote-control feature is essential even if you aren't concerned about saving a little money.
Conclusion
The world of budget smart home tech is vast, but you've now become acquainted with it. You'll be able to make informed purchasing decisions.